Conference Recap – Overcoming Social Determinants One (Data) Bite at a Time
On February 4, Verinovum attended a daylong conference in Washington, DC, 'Working with Government to Advance Social Determinants of Health,' co-hosted by The Workgroup for Electronic Data Interchange (WEDI) and eHealth Initiative. The event was an opportunity for government officials, industry leaders, and other stakeholders to get together and talk about current initiatives aimed at overcoming social determinants of health (SDOH) challenges in healthcare.
There's no doubting the fact that social determinants of health (SDOH) including income, education level, geography, and lifestyle habits play a role in our health and wellbeing. In fact, a report from the Yale Global Health Leadership Institute notes that actual medical care only makes up 20% of what determines a patient's health; the rest is determined by genetics (20%) and the majority by social, environmental, and behavioral factors (60%).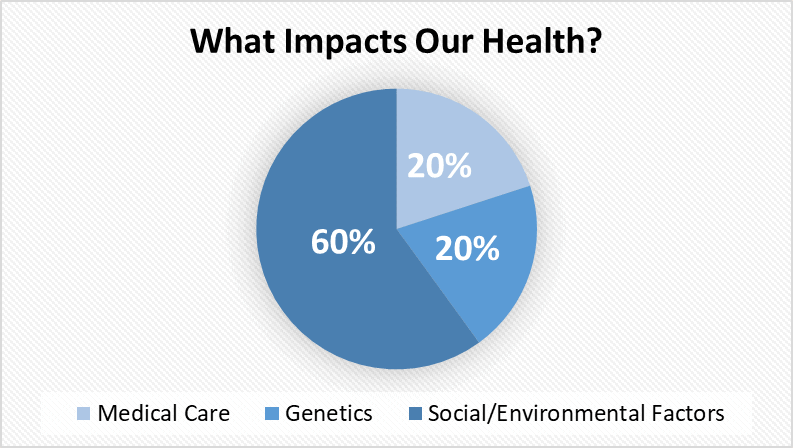 At Verinovum, we know that payers and providers are increasingly taking an interest in developing SDOH initiatives in order to improve patient outcomes, minimize acute health events and reduce downstream healthcare costs. And we believe that having clean and curated data is the first step, enabling the analytics that will lead to successful SDOH programs. Following are some highlights from key topics discussed at the conference:
Tackling Social Determinants of Health – presented by eHealth Initiative
The eHealth Initiative, a nonprofit focused on transforming healthcare through the use of technology and innovation, shared with conference attendees an overview of a recent project and related paper the organization produced, titled, 'Guiding Principles for Ethical Use of Social Determinants of Health Data.' The guiding principles 'were developed as part of a SDOH collaborative … The work of the SDOH collaborative focused on educating and guiding industry stakeholders and policy makers on the value of leveraging SDOH data for maximum good in healthcare, while addressing SDOH privacy and security concerns,' according to eHealth Initiative.
Jennifer Covich Bordenick, CEO of the eHealth Initiative and Foundation, presented on the five guiding principles, which include:
Coordinating care – identify individuals with SDOH needs, coordinate and deliver more holistic care, facilitate connections to additional interventions or services, consistent with privacy and security protections
Recognizing risks – identify risk through the use of analytic tools, in order to develop population health management interventions for individuals and communities
Mapping resources – Mapping Community Resources and Identifying Gaps: Assess individual SDOH needs against available community resources to identify gaps that address health and wellness
Assessing impact – Evaluating the impact of SDOH interventions and services
Customizing interventions – Use SDOH as a guide for quality discussions with
individuals (or their designated guardians) and caregivers to jointly decide which services and interventions are the best fit
To continue reading, please download our full conference recap: