Champions of Health Unite at HIMSS: Cocktails and Conversation with David Muntz
This year's conference was an opportunity for champions and stakeholders from across the industry to take a step back from the day-to-day to collaborate and learn from one another and focus on the big picture.
To that end, Verinovum was pleased to host a cocktail reception Wednesday evening during the conference, where attendees gathered to have an open dialog with one seasoned "champion of health," David Muntz, former Principal Deputy National Coordinator at HHS' Office of the National Coordinator and current member of the Verinovum board of directors.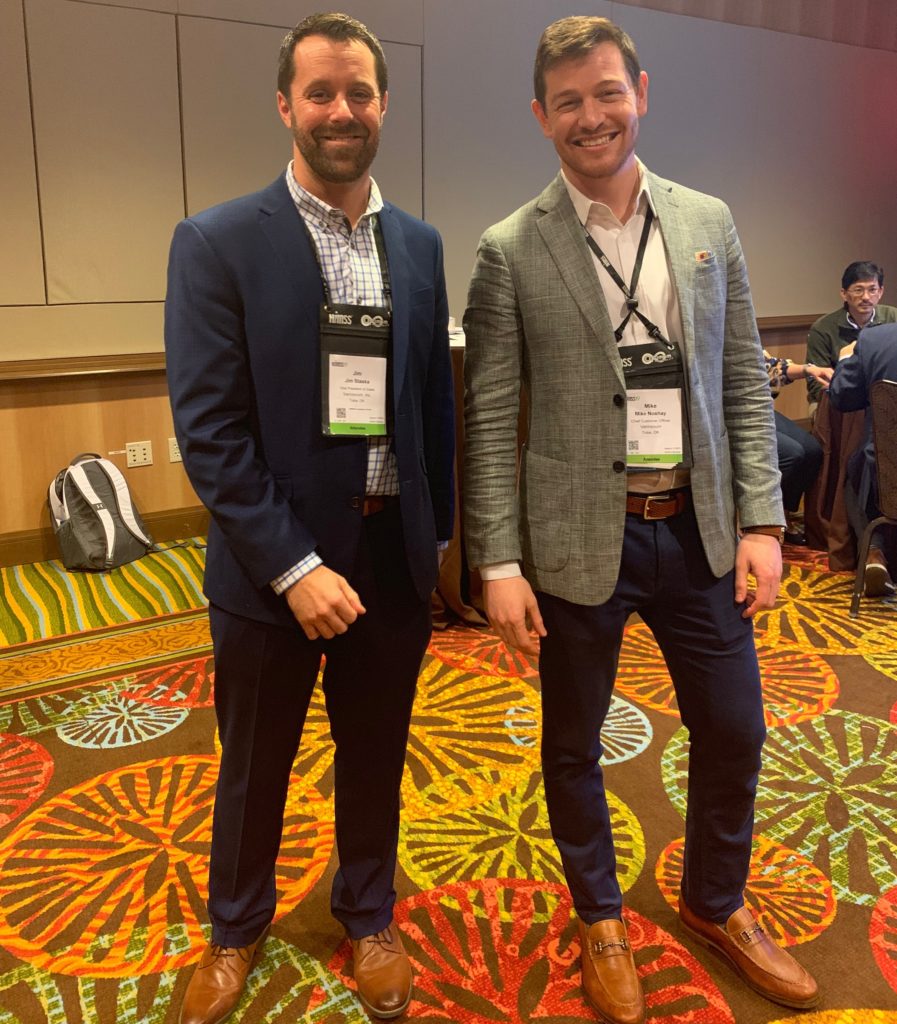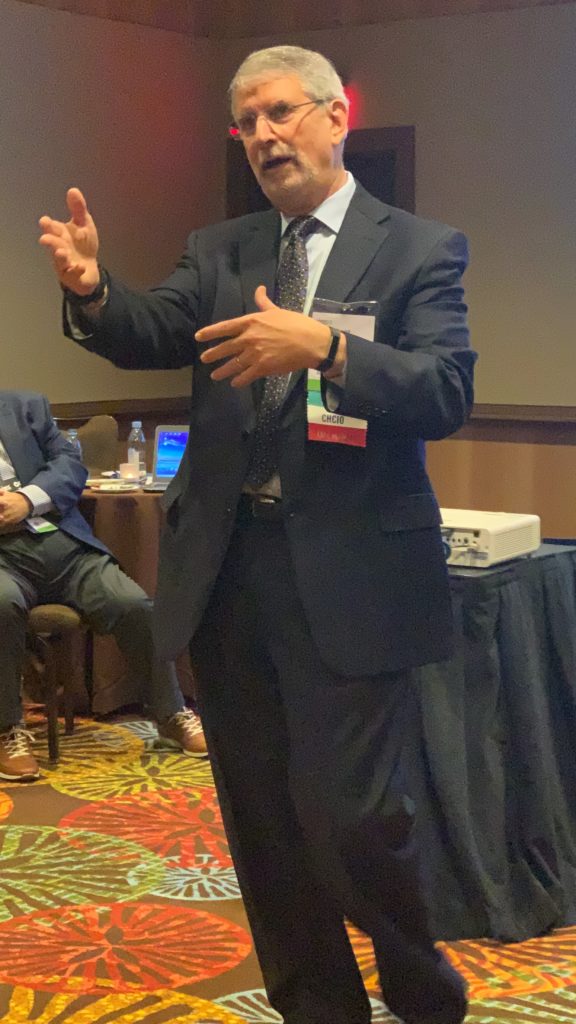 "For so long, we were struggling to get data out. Now we're struggling to keep it under control."
David, the Verinovum team, and the 35 attendees at the reception had a lively and engaging discussion around data interoperability, data governance, predictive analytics, AI, and where the industry is headed. There was a great deal of comment on how clean, usable data will pave the way for the road we all hope to travel.
Some interesting thoughts and topics that came up in conversation included:
Are we ready for AI? How do we get there?
How can we better collaborate across the industry to achieve true data integration?
How can we transform raw data to achieve positive action?
Attendees at the event included leaders from Civica, Sentry Data Systems, IBM, and several providers and health systems.
Verinovum would like to thank all attendees for their insight and enthusiasm. It is so important for all of us to continue to come together and share our knowledge in order to keep pushing innovation forward. We look forward to continuing the conversation with our partners, peers, and customers throughout the year. You can always reach out to me directly at mike.noshay@verinovum.com.
If you missed the discussion at HIMSS and want to read David's white paper on data governance to discover more, click the button below.