Connecting the Healthcare Ecosystem: Data is the Lifeblood
COMPLIMENTARY RESEARCH BRIEF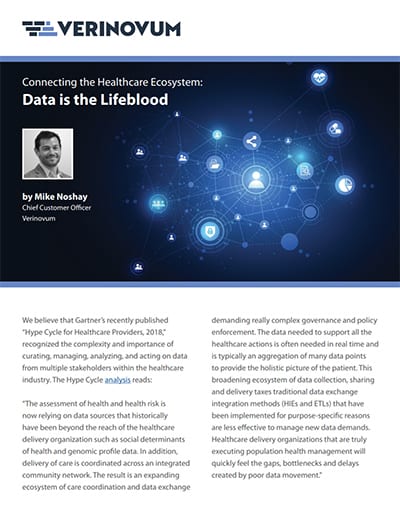 Overview:
The ecosystem in which patients receive care has grown exponentially, and now encompasses payers, providers, clinically integrated networks (CINs), accountable care organizations (ACOs), and more. Gone are the days when patients had one doctor from whom they received care, and one record of their health history and needs, stored in one location.
This paper will provide insights to help your organization:
Address challenges of integrating multiple data sources
Achieve confidence in the quality of your data
Use data to tackle your business challenges
Simply complete the form to download your copy today.